Brief filed: 02/29/2016
Documents
United States v. Houston
6th Circuit Court of Appeals; Case No. 14-5800
Prior Decision
Panel decision United States v. Houston, No. 14-5800, 2016 WL 482210 (6th Cir. Feb. 8, 2016).
Argument(s)
The Panel fails to account for the realities of modern technology. Long-term electronic surveillance is qualitatively different from personal observation. The Panel opinion authorized constant, warrantless government surveillance. To engage in long-term, covert surveillance, police simply need a warrant.
This is a sponsored ad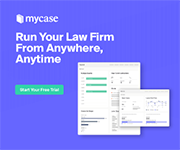 MyCase
Manage Your Law Firm All in One Place
Author(s)
Michael Price and Rachel Levinson-Waldman, Brennan Center for Justice at NYU School of Law, New York, NY; Candace Crouse, Pinales Stachler Young, Burrell & Crouse Co., LPA, Cincinnati, OH.