Brief filed: 07/29/2015
Documents
United States v. Ganias
2nd Circuit Court of Appeals; Case No. 12-240 (rehearing en banc)
Prior Decision
Panel decision at 755 F. 3d 125 (2nd Cir. 2014).
Argument(s)
The prohibition on general warrants under the Fourth Amendment bars retention of non-responsive seized electronic materials. The Government's seizure and indefinite retention of Mr. Ganias's files transformed a limited warrant into a forbidden general warrant and thereby violated the Fourth Amendment. Permitting the Government to rifle through and retain confidential non-responsive electronic documents amounts to the modern equivalent of allowing "officers to rummage through homes" – the precise practice that was so abhorrent to the Founding Fathers.
This is a sponsored ad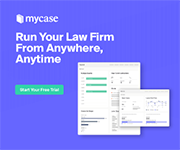 MyCase
Manage Your Law Firm All in One Place
Author(s)
Richard D. Willstatter, Green & Willstatter, White Plains, NY; Maranda E. Fritz and Eli B. Richlin, Thompson Hine LLP, New York, NY; Joel B. Rudin, Law Offices of Joel B. Rudin, New York, NY.