Brief filed: 03/22/2013
Documents
United States v. Davila
United States Supreme Court; Case No. 12-167
Prior Decision
Decision below 664 F.3d 1355 (11th Cir. 2011).
Question Presented
Whether the court of appeals erred in holding that any degree of judicial participation in plea negotiations, in violation of Federal Rule of Criminal Procedure 11(c)(1), automatically requires vacatur of a defendant's guilty plea, irrespective of whether the error prejudiced the defendant.
Argument(s)
Judicial participation in plea negotiations disrupts and undermines the plea bargain process. Treating Rule 11(C) violations as inherently prejudicial does not disrupt the federal criminal justice system. Judicial participation should be treated as inherently prejudicial.
This is a sponsored ad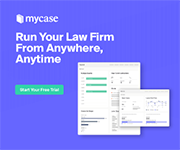 MyCase
Manage Your Law Firm All in One Place
Author(s)
John B. Owens, Daniel B. Levin, Michael J. Mongan, John P. Mittelbach of Munger, Tolles & Olson LLP, Los Angeles, CA; Jonathan Hacker, Washington, DC.