Brief filed: 09/26/2014
Documents
United States v. Clay
11th Circuit Court of Appeals; Case No. 14-12373
Prior Decision
Appeal from the U.S. District Court for the Middle District of Florida, No. 8:11-cr-00115-JSM-MAP.
Argument(s)
This Court held in United States v. Whiteside, 285 F. 3d 1345, 1351 (11th Cir. 2002), that a false statement charge cannot succeed when the statement is true under an objectively reasonable interpretation of the law. Under Whiteside, a statement is knowingly false only when its falsity is clear. Whiteside is an important protection against inappropriate prosecutions. Whiteside prevents government overreaching in uncertain regulatory environments. Whitesidecurbs inappropriate prosecutions based on breach of contract. Whiteside protects against arbitrary and inconsistent enforcement, as occurred here. The Whiteside question should have been resolved by the district court, and this Court should conduct the Whiteside analysis de novo.
This is a sponsored ad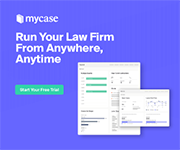 MyCase
Manage Your Law Firm All in One Place
Author(s)
Matthew G. Kaiser and Christopher C. Muha, The Kaiser Law Firm, Washington, DC; William N. Shepherd, Holland & Knight LLP, West Palm Beach, FL.