Brief filed: 01/10/2017
Documents
United States v. Carman
6th Circuit Court of Appeals; Case No. 16-6370
Prior Decision
Decision below 186 F.Supp.3d 657 (E.D. Ky. May 4, 2016).
Argument(s)
Allowing Ms. Carman's conviction to stand would expand the scope of the federal mail fraud statute beyond its textual and purposeful limits. The conviction in this case would allow for the rule of lenity to be violated.
This is a sponsored ad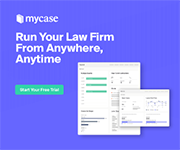 MyCase
Manage Your Law Firm All in One Place
Author(s)
Steven D. Jaeger, The Jaeger Firm, PLLC, Erlanger, KY; Candace Crouse, Pinales, Stachler, Young, Burrell & Crouse Co. LPA, Cincinnati, OH.