Brief filed: 03/14/2016
Documents
United States v. Bryant
United States Supreme Court; Case No. 15-420
Prior Decision
Decision below 792 F.3d 1042 (9th Cir. July 6, 2015).
Argument(s)
The Indian Civil Rights Act was enacted to address pervasive violations of civil rights by Indian tribal courts. The Indian Civil Rights Act has failed to meaningfully extend Bill of Rights protections to tribal court criminal defendants – lack of counsel, lack of accessible and reliable codes and rules, lack of law-trained judges, lack of judicial independence, lack of resources, modification or outright rejection of ICRA rights by tribal courts, ineffectiveness of habeas corpus remedy.
This is a sponsored ad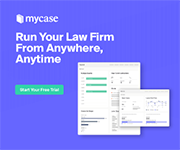 MyCase
Manage Your Law Firm All in One Place
Author(s)
Daniel L. Kaplan, Assistant Federal Public Defender, Phoenix, AZ; Barbara E. Bergman, UNM School of Law, Albuquerque, NM.