Brief filed: 02/03/2017
Documents
Turner v. United States; Overton v. United States
United States Supreme Court; Case No. 15-1503 & 15-1504
Prior Decision
Case below Turner, 116 A.3d 894 (D.C. Cir. June 11, 2015).
Argument(s)
The strength and completeness of a criminal defendant's narrative is critical to his success at trial. Defense counsel would have crafted a compelling common narrative to rebut the prosecution's case with the evidence suppressed here. The prosecution's Brady violations forced defendants to adopt strategies that supported the prosecution's narrative.
This is a sponsored ad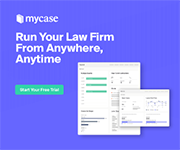 MyCase
Manage Your Law Firm All in One Place
Author(s)
Jeffrey T. Green & Milton P. Wilkins, Sidley Austin LLP, Washington, DC; David Porter, NACDL, Washington, DC; Sarah O'Rourke Schrup, Northwestern Supreme Court Practicum, Chicago, IL.