Brief filed: 11/23/2015
Documents
Thomas v. Westbrooks
6th Circuit Court of Appeals; Case No. 15-5399
Prior Decision
Decision below Thomas v. Carpenter, Case 2:12-cv-02333-SHM-tmp (W.D.Tenn. March 30, 2015).
Argument(s)
Under the Due Process Clause of the Fourteenth Amendment, a criminal defendant is entitled to a new trial when the prosecution suppresses evidence that it provided remuneration to its key witness for her cooperation, the key witness testifies that the prosecution did not provide remuneration, and the prosecution fails to correct the witness' false testimony. When suppressed evidence of the prosecutor's use of a paid witness is uncovered and reveals that the paid witness lied under oath, the case unquestionably presents itself in a different light than the evidence presented at trial.The prosecutor's suppression of favorable evidence coupled with the introduction of false testimony has always been considered a Due Process violation that warrants a new trial. The age of exoneration has demonstrated that Brady violations and false testimony are often the culprits in wrongful convictions.
This is a sponsored ad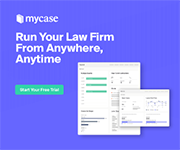 MyCase
Manage Your Law Firm All in One Place
Author(s)
Leo Bearman, Jr. and Mark A. Fulks, Baker Donelson Bearman Caldwell & Berkowitz, P.C., Johnson City, TN; Stephen Ross Johnson, Ritchie, Dillard, Davies & Johnson, P.C., Knoxville, TN.