Brief filed: 08/10/2012
Documents
Shaygan v. United States
United States Supreme Court; Case No. 12-44
Prior Decision
Case below 652 F.3d 1297 (11th Cir. 2011), reh'g en banc denied, 676 F.3d 1237 (11th Cir. 2012).
Argument(s)
Fee awards under the Hyde Amendment, which allow acquitted defendants to recover some of the financial damage they incur from having faced a criminal prosecution undertaken by the government which has been shown to be "vexatious, frivolous, or in bad faith," are a needed check against prosecutorial misconduct. The Hyde Amendment authorizes an award of attorney's fees even where probable cause existed to support the filing of criminal charges; the Eleventh Circuit's cramped interpretation of the statute will have a chilling effect on zealous advocacy, endangering defendants' Sixth Amendment Right to Counsel.
This is a sponsored ad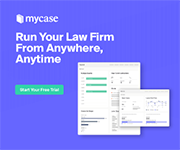 MyCase
Manage Your Law Firm All in One Place
Author(s)
Paul R.Q. Wolfson, Shirley Cassin Woodward and Susan S. Friedman, Wilmer Cutler Pickering Hale and Dorr LLP, Washington, DC, and Jeffrey T. Green, NACDL, Washington, DC.