Brief filed: 07/05/2016
Documents
Shaw v. United States
United States Supreme Court; Case No. 15-5991
Prior Decision
Decision below U.S. v. Shaw 781 F.3d 1130 (4th Cir. Mar. 27, 2016).
Argument(s)
The Court should reverse the court of appeals' decision and reinforce the principle that, no matter how culpable the defendant's behavior, a conviction may only be obtained under a statute that clearly encompasses the conduct at issue. In addition to the rules of statutory interpretation urged in petitioner's brief, the Court should interpret § 1344(1) in light of the principle that "unless Congress conveys its purpose clearly, it will not be deemed to have significantly changed the federal-state balance." To the extent ambiguity remains after the Court has interpreted the statute, "the tie must go to the defendant" under the rule of lenity.
This is a sponsored ad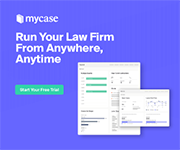 MyCase
Manage Your Law Firm All in One Place
Author(s)
John D. Cline, Law Office of John D. Cline, San Francisco, CA; Jeffrey L. Fisher, Stanford, CA.