Brief filed: 07/28/2011
Documents
Sessoms v. Runnels
9th Circuit Court of Appeals; Case No. 08-17790
Argument(s)
No "magic words" are required to invoke the right to counsel; the panel and the California court of appeals erred in holding that the defendant failed to "unambiguously invoke his right to counsel" under Davis v. United States. The defendant, 19-year-old Tio Sessoms, surrendered himself to police for questioning and was read his rights under Miranda v. Arizona, and asked if there were "any possible way" he could have a lawyer present during questioning. When the detective hesitated, Sessoms said, "Yeah, that's what my dad asked me to ask you guys . . . uh, give me a lawyer." The detective persevered in convincing Sessoms that the only way to tell his side of the story was to waive his right to counsel. Defense counsel moved unsuccessfully to have his statement suppressed, and the state court of appeals upheld his conviction. NACDL argued that the state court's decision was contrary to and an unreasonable application of U.S. Supreme Court precedent and that rehearing en banc was necessary to make clear that the police tactic of questioning "outside Miranda" is improper.
This is a sponsored ad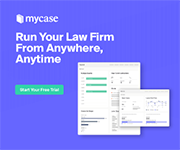 MyCase
Manage Your Law Firm All in One Place
Author(s)
Mark E. Haddad and Douglas A. Axel, Sidley Austin LLP, Los Angeles, Peter C. Pfaffenroth, HL Rogers and Brian A. Fox, Sidley Austin LLP, Washington, DC, and David M. Porter, Office of the Federal Defender, Sacramento, CA.