Brief filed: 09/23/2016
Documents
Serrano-Mercado v. United States
United States Supreme Court; Case No. 16-237
Prior Decision
Decision below United States v. Serrano-Mercado, 784 F.3d 838 (1st Cir. May 1, 2015).
Argument(s)
Federal sentencing, always a complex process, is further complicated when a prior-crime-of-violence enhancement is at stake and is yet more difficult when the purported prior crime of violence came under a divisible statute. Under such circumstances, mistakes like the one at issue here will happen. The courts of appeals disagree on how to handle those mistakes on appeal: should the prosecution retain its burden to show that the prior conviction was for a crime of violence, or should that burden shift to the defendant to show that it was not? Federal sentencing law is dense. A defendant who receives an erroneously enhanced sentence for a purported previous crime of violence in the First, Third, Tenth, or D.C. Circuit can expect his sentenced to be affirmed. But if he were sentenced in the Fourth, Second, Eighth, Ninth, or Fifth Circuit, his sentence would be thrown out, and the case remanded for resentencing. The stark difference in analyzing the type of error at issue in this case has led to disparate sentences for the same set of facts as a result of geography. The Court should grant the Petition and unify the law.
This is a sponsored ad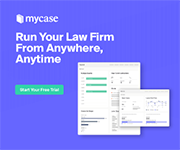 MyCase
Manage Your Law Firm All in One Place
Author(s)
Jeffrey T. Green and Jason G. Marsico, Sidley Austin LLP, Washington, DC; Sarah O'Rourke Schrup, Northwestern University Supreme Court Practicum, Chicago, IL.