Brief filed: 03/04/2013
Documents
Sekhar v. United States
United States Supreme Court; Case No. 12-357
Prior Decision
Decision below 683 F.3d 436 (2d Cir. 2012).
Question Presented
Whether the "recommendation" of an attorney, who is a salaried employee of a governmental agency, in a single instance, is intangible property that can be the subject of an extortion attempt under 18 U.S.C. § 1951(a) (the Hobbs Act) and 18 U.S.C. § 875(d).
Argument(s)
This Court has repeatedly applied the rule of lenity and other tools of statutory interpretation to limit prosecutors' expansive applications of federal criminal statutes. This Court has required a clear statement from Congress before it will interpret a federal criminal statute to shift the federal-state balance in law enforcement. This case implicates the concerns that have caused this Court to interpret criminal statutes narrowly.
This is a sponsored ad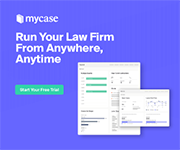 MyCase
Manage Your Law Firm All in One Place
Author(s)
John D. Cline and Jennifer M. French, Law Office of John D. Cline, San Francisco, CA; David M. Porter, Sacramento, CA; Timothy Lynch and Ilya Shapiro, The Cato Institute, Washington, DC.