Brief filed: 12/07/2007
Documents
Roper v. Weaver
United States Supreme Court; Case No. 06-313
Prior Decision
Decision below, 438 F.3d 832, cert. granted 12/7/07, argument scheduled 3/21/07.
Question Presented
Since the U.S. Supreme Court has neither held a prosecutor's penalty phase closing argument to violate due process, nor articulated, in response to a penalty phase claim, what the standard of error and prejudice would be, does a court of appeals exceed its authority under AEDPA (28 U.S.C. §2254(d)(l)) by overturning a capital sentence on the ground that the prosecutor's penalty phase closing argument was "unfairly inflammatory?"
Argument(s)
Brief argues that case can be affirmed alternatively on Eighth Amendment grounds, and AEDPA's standard of review does not apply.
This is a sponsored ad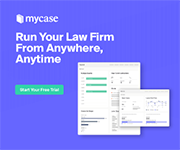 MyCase
Manage Your Law Firm All in One Place
Author(s)
Michael Small and Gia Kim, Akin Gump Strauss Hauer & Feld, LLP, Washington, DC.