Brief filed: 12/12/2008
Documents
Rivera v. Illinois
United States Supreme Court; Case No. 07-9995
Prior Decision
Case below 879 N.E.2d 876 (Ill. 2007)
Question Presented
Whether the erroneous denial of a criminal defendant's peremptory challenge that resulted in a challenged juror's being seated requires automatic reversal of a conviction because it undermines the trial structure for preserving the constitutional right to due process and an impartial jury.
Argument(s)
This is a sponsored ad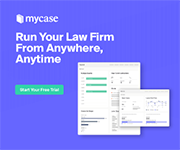 MyCase
Manage Your Law Firm All in One Place
Author(s)
Abigail K. Hemani, Anne E. Railton and Sarah M. Burleson, Goodwin Proctor LLP, New York, NY and Kevin P. Martin, Goodwin Proctor LLP, Boston, MA. On brief: Barbara Bergman, Albuquerque, NM.