Brief filed: 07/17/2013
Documents
Ring v. United States
United States Supreme Court; Case No. 12-1462
Prior Decision
Decision below 706 F.3d 460 (D.C. Cir. Jan. 25, 2013) (No. 11-3100).
Argument(s)
The Court should grant certiorari to make clear that the honest services fraud statute requires the government to prove bribery. The honest services fraud statute is unconstitutionally vague unless limited to bribery, as Skilling requires. The standard applied in this case to prove honest services fraud is inconsistent with this Court's rulings. The admission of evidence of legal and constitutionally protected campaign contributions in this case, in contravention of this Court's rulings, will criminalize, and thereby chill, constitutionally protected conduct.
This is a sponsored ad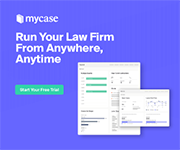 MyCase
Manage Your Law Firm All in One Place
Author(s)
Paul F. Enzinna and Evan N. Turgeon, Brown Rudnick LLP, Washington, DC.