Brief filed: 01/26/2017
Documents
Resnick v. United States
United States Supreme Court; Case No. 16-813
Prior Decision
Decision below 823 F.3d 888 (7th Cir. May 4, 2016).
Argument(s)
Two additional arguments underscore the importance of the questions presented. First, the natural corollary to the well-recognized rule that a defendant's choice to remain silent may not be used against him is that a refusal to submit to a polygraph examination should not be used as incriminating evidence. This corollary is all the stronger given that the defendant's refusal is not just a refusal to submit to questioning by authorities, it is a refusal to submit to unreliable scientific testing. Second, the Seventh Circuit's plain error review mistakenly rests upon an analysis akin to the "clearly established law" doctrine. Further it relies on an ex post facto determination as to the strength of the prosecution's case. If a constitutional right can be set aside because the circuit believed the prosecution's case was "overwhelming," then the constitutional right has little meaning.
This is a sponsored ad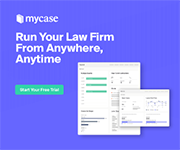 MyCase
Manage Your Law Firm All in One Place
Author(s)
Jeffrey T. Green, Sidley Austin LLP, Washington, DC; Jonathan Hacker, NACDL, Washington, DC; Sarah O'Rourke Schrup, Northwestern University Supreme Court Practicum, Chicago, IL.