Brief filed: 12/28/2017
Documents
Quarles v. United States
United States Supreme Court; Case No. 17-778
Prior Decision
Decision below 850 F.3d 836 (6th Cir. Mar. 10, 2017), denied rehearing and rehearing en banc via 826 F.3d 214 (5th Cir. June 10, 2016).
Argument(s)
This case presents a threshold question under the categorical approach: What are the elements of generic burglary? Petitioner's case involves an entrenched split on whether criminal intent must exist when a trespass begins. The circuit split implicates numerous state burglary statutes. The Sixth Circuit's approach to generic burglary has widespread and serious practical consequences. Interpretation of the "remaining in" element of generic burglary affects all state burglary ACCA predicates. ACCA mandatory minimums are common and are frequently predicated on state burglary offenses. The Sixth Circuit's approach greatly expands the scope of conduct that will trigger mandatory minimum sentences under ACCA.
This is a sponsored ad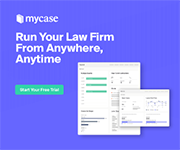 MyCase
Manage Your Law Firm All in One Place
Author(s)
Thomas M. Bondy and Alyssa Barnard, Orrick, Herrington & Sutcliffe LLP, Washington, DC; Jeffrey T. Green, NACDL, Washington, DC.