Brief filed: 07/03/2013
Documents
Poventud v. City of New York, et al.
2nd Circuit Court of Appeals; Case No. 12-1011
Argument(s)
The Court need not address the question whether Heck's favorable-termination rule applies in cases like this one. The Heck favorable-termination rule does not apply to individuals, like Poventud, who could not have obtained federal habeas relief while in custody.
This is a sponsored ad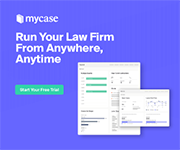 MyCase
Manage Your Law Firm All in One Place
Author(s)
Michael B. Kimberly, Charles A. Rothfeld, Paul W Hughes, Mayer Brown LLP, Washington DC; Richard D. Willstatter, White Plains, NY; Marc Fernich, New York, NY.