Brief filed: 09/26/2012
Documents
Pleau v. United States and Chafee v. United States
United States Supreme Court; Case No. 11-223 & 11-230
Prior Decision
Decision below 680 F.3d 1 (1st Cir. 2012).
Argument(s)
The Interstate Agreement on Detainers, 18 U.S.C. app. 2, §2 ("the IAD"), which is binding on all states and the United States, empowers a prisoner in state custody, who is subject to a detainer by the United States, to ask the governor not to transfer him to federal custody to face charges in federal court. It also authorizes the governor to refuse to transfer the prisoner. In this case, after lodging a detainer for Rhode Island prisoner and petitioner Jason W. Pleau, the federal government requested temporary custody pursuant to the IAD to face federal charges. Mr. Pleau exercised his right under the IAD to ask Gov. Lincoln Chafee to refuse the request, and Gov. Chafee declined to transfer Mr. Pleau to federal custody. The United States then opted to circumvent the IAD by securing a writ of habeas corpus ad prosequendum for Mr. Pleau over his and the governor's objections. The U.S. Court of Appeals for the First Circuit approved the writ, which allowed the federal government to avoid its obligations under the IAD.
By allowing the United States to circumvent the IAD in this way, the First Circuit's decision violated Mr. Pleau's rights, threatened the IAD's prisoner-protective scheme, and undermined its framework of cooperative federalism. Here, by using a writ to obtain custody of Mr. Pleau, the federal government ignored Governor Chafee's right to refuse to transfer a prisoner from state custody and Mr. Pleau's right to seek this refusal. In so doing, the federal government received the benefits of lodging a detainer without fulfilling its obligations as a party to the IAD. This is precisely what the Supreme Court disallowed in United States v. Mauro, 436 U.S. 340 (1978). By misinterpreting Mauro, the First Circuit returns detainer practice to the uncoordinated situation that existed before the IAD. Further, because Circuit Courts have decided this issue differently, uncertainty once again prevails. The brief argues that the Supreme Court should grant the petitions in this case to protect the rights that the IAD grants to prisoners, reinforce its interpretation of the IAD in Mauro, and restore order and predictability under the IAD among the Circuits.
This is a sponsored ad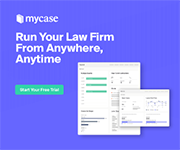 MyCase
Manage Your Law Firm All in One Place
Author(s)
Anthony D. Mirenda, Daniel N. Marx, Jennifer S. Behr, Eric A. Haskell, Foley Hoag LLP, Boston, MA.