Brief filed: 01/26/2011
Documents
Pethtel v. Ballard
United States Supreme Court; Case No. 10-8178
Prior Decision
Decision below 617 F.3d 299 (4th Cir. 2010).
Argument(s)
Federal courts disagree whether the "anti-shuttling" provision, or even any provision, of the Interstate Agreement on Detainers (IAD) is subject to habeas corpus review. The Constitution charges the federal government with enforcement of interstate compacts such as the IAD. Federal habeasreview is appropriate because it is the only meaningful mechanism by which the IAD can be enforced against unwilling states and the only reasonable remedy for a criminal defendant whose rights under the IAD have been violated.
This is a sponsored ad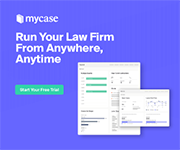 MyCase
Manage Your Law Firm All in One Place
Author(s)
Jeffrey T. Green, Bryson Bachman and William Doolittle, Sidley Austin LLP, Washington, D.C. and Sarah O'Rourke Schrup, Northwestern Univ. Supreme Court Practicum, Chicago, Ill.