Brief filed: 09/07/2010
Documents
Pepper v. U.S.
United States Supreme Court; Case No. 09-6822
Prior Decision
Decision below 570 F.3d 958 (8th Cir. 2009).
Argument(s)
The Court should excise Section 3742(g)(2) from the Sentencing Reform Act of 1984 and hold that 18 U.S.C. Section 3553(a) permits district courts to consider post-sentencing rehabilitation at resentencing proceedings.
This is a sponsored ad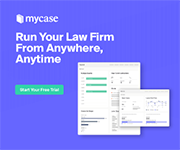 MyCase
Manage Your Law Firm All in One Place
Author(s)
Matthew M. Shors and Sara Zdeb, O'Melveny & Myers LLP, Washington, DC, and Sandeep Solanki, O'Melveny & Myers LLP, San Francisco, Calif.