Brief filed: 01/25/2017
Documents
People v. Boone
New York Court of Appeals; Case No. APL-2016-00015
Prior Decision
Case below 129 A.D.3d 1099.
Argument(s)
There is substantial scholarly authority establishing that cross-racial identifications are less reliable and more prone to inaccuracy than other identifications. Failure to instruct the jury on the issue of cross-racial identification risks erroneous convictions due to Jurors' lack of awareness of the issue and potentially deprives defendants of their right to a fair trial. A defendant's right to call an expert on the issue of a cross-racial identification does not cure the prejudice resulting from the absence of a jury instruction. Cross-examination is an ineffective way to introduce pertinent information on own-race identification bias, and a rule requiring it to receive an instruction would almost certainly alienate jurors in the process. New York should implement a mandatory cross-racial jury instruction that reflects widely-accepted science.
This is a sponsored ad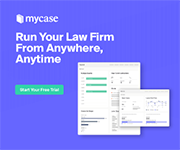 MyCase
Manage Your Law Firm All in One Place
Author(s)
Mark J. Stein, Uzezi Abugo, and Veronica R. Jordan-Davis, Simpson Thacher & Bartlett LLP, New York, NY; Lisa Schreibersdorf & Susannah Karlsson, Brooklyn Defender Services, Brooklyn, NY; Joel B. Rudin, Law Offices of Joel B. Rudin, P.C., New York, NY.