Brief filed: 06/30/2016
Documents
Pena-Rodriguez v. Colorado
United States Supreme Court; Case No. 15-606
Prior Decision
Decision below Pena-Rodriguez v. People, 350 P.3d 287 (Colo. May 18, 2015).
Argument(s)
The right to an impartial jury includes the right to a jury determination uncorrupted by racial prejudice. The Colorado Supreme Court misapprehended the constitutional import of racial prejudice in the jury system as a uniquely harmful and critical issue. Policy concerns underlying no-impeachment rules cannot override constitutional rights. Excluding explicit evidence of racial discrimination in juries would seriously undermine public confidence in the criminal justice system. Racial prejudice in the jury system damages individual proceedings, community perceptions, and democratic principles. A Court's refusal to consider whether a verdict is tainted by racial prejudice erodes public confidence.
This is a sponsored ad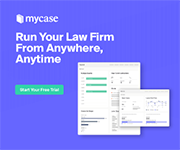 MyCase
Manage Your Law Firm All in One Place
Author(s)
John Paul Schnapper-Casteras, NAACP Legal Defense & Educational Fund, Inc., Washington, DC; Sherrilyn Ifill, Janai Nelson, Jin Hee Lee, and Liliana Zaragoza, NAACP Legal Defense & Educational Fund, Inc., New York, NY; Reeves Anderson and Holly E. Sterrett, Arnold & Porter LLP, Denver, CO; Barbara Bergman, NACDL, Albuquerque, NM; Steven R. Shapiro, ACLU, New York, NY.