Brief filed: 01/07/2016
Documents
Pena-Rodriguez v. Colorado
United States Supreme Court; Case No. 15-606
Prior Decision
Decision below Pena-Rodriguez v. People, 350 P.3d 287 (Colo. May 18, 2015).
Argument(s)
Racial and ethnic bias in jury deliberations erodes public confidence in a criminal justice system already plagued by racial disparity. The admission of evidence showing juror bias during deliberations is necessary to protect the right to a fair trial.
This is a sponsored ad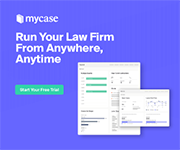 MyCase
Manage Your Law Firm All in One Place
Author(s)
R. Reeves Anderson and Holly E. Sterrett, Arnold & Porter LLP; Jeffrey T. Green, NACDL, Washington, DC.