Brief filed: 08/10/2015
Documents
Oregon v. J.C.N.-V.
Supreme Court of the State of Oregon; Case No. CA A147958, S063111
Prior Decision
Decision below 342 P.3d 1046 (Or.App. Jan. 22, 2015).
Argument(s)
"Sophistication and maturity" is a term of art that must be interpreted in light of scientific research on adolescent development. The Oregon legislature's intent to limit waiver of offenders as young as J.C.N.-V. is supported by research on adolescent development as well as the adverse experience of youths in the adult criminal justice system. Oregon's avoidance canon obliges the court to reject the court of appeals' interpretation of the waiver statute.
This is a sponsored ad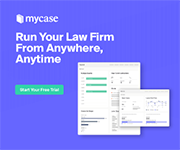 MyCase
Manage Your Law Firm All in One Place
Author(s)
Marsha L. Levick, Juvenile Law Center, Philadelphia, PA; Roy Pulvers, Calon N. Russell, Holland & Knight LLP, Portland, OR.