Brief filed: 03/11/2013
Documents
Ohio v. Long
Supreme Court of Ohio; Case No. 2012-1410
Argument(s)
The Eighth Amendment to the U.S. Constitution requires that this case be remanded for individualized consideration of the 'distinctive attributes of youth.' The Supreme Court has held that children are constitutionally different from adults and cannot be sentenced to life without parole unless age is taken into account. The principles of Miller apply equally whether the LWOP sentence is mandated or imposed as a matter of discretion. Miller and the Supreme Court's individualized sentencing cases require that the trial court actually consider and address the defendant's youth. The record does not demonstrate that Eric Long's age and attendant circumstances were considered in making the decision to sentence him to life without parole. This Court should, pursuant to Article I, Section 9 of the Ohio Constitution, declare a life without parole sentence unconstitutional for any juvenile offender.
This is a sponsored ad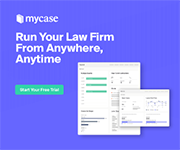 MyCase
Manage Your Law Firm All in One Place
Author(s)
Candace Crouse, Pinales Stachler Young Burrell & Crouse Co. , LPA in Cincinnati, OH, on behalf of NACDL; Gia L. Cincone, Kilpatrick Townsend & Stockton LLP in San Francisco, CA, on behalf of NACDL.