Brief filed: 05/25/2017
Documents
Nushawn W. v. State of New York
United States Supreme Court; Case No. 16-8903
Prior Decision
On Petition for a Writ of Certiorari to the Supreme Court of New York, Appellate Division, Fourth Judicial Department, decision below 139 A.D.3d 1375 (N.Y.A.D. 4th Dep't, May 6, 2016).
Argument(s)
Involuntary commitment based on an individual's positive HIV status is in conflict with this Court's and courts of appeals' rulings and with the minimum due process standards for a civil confinement as a dangerous sex offender. Any reliance on an individual's HIV status as a basis for civil confinement as a dangerous sex offender runs counter to federal court precedent interpreting the Rehabilitation Act of 1973 and Title II of the Americans with Disabilities Act. This case raises unique and important public policy questions, in that reliance on HIV as a factor in a sex offender commitment proceeding reflects a major departure from the purpose of indefinite civil commitment and impermissible state reinforcement of the continuing stigma associated with HIV.
This is a sponsored ad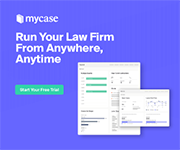 MyCase
Manage Your Law Firm All in One Place
Author(s)
Stephen R. Scarborough, Stephen R. Scarborough, P.C., Atlanta, GA; Mayo Schreiber, Jr. and Kathryn Boulton, Center for HIV Law & Policy, New York, NY.