Brief filed: 03/04/2009
Documents
Nijhawan v. Holder
United States Supreme Court; Case No. 08-495
Prior Decision
Decision below 523 F.3d 387 (3d Cir. 2008).
Argument(s)
Whether to avoid raising constitutional doubt or to provide fair warning under the rule of lenity, 8 U.S.C. §1101(a)(43)(M)(i) (defining an offense that involves fraud or deceit in which the loss to the victim(s) exceeds $10,000) is a "dual use" statute requiring consistent interpretation in both criminal and immigration law contexts.
This is a sponsored ad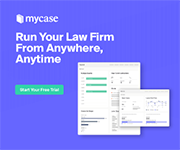 MyCase
Manage Your Law Firm All in One Place
Author(s)
Iris E. Bennett, Anjan Choudhury and Michael A. Hoffman, Jenner & Block LLP, Washington, D.C. and David A. Newman, Jenner & Block, New York, NY.