Brief filed: 04/14/2017
Documents
New Mexico ex rel. Baur v. Shoobridge
Supreme Court of the State of New Mexico; Case No. S-1-SC-36375
Prior Decision
Original proceeding from the Fifth Judicial District Court, Lea County.
Argument(s)
The excessive caseloads imposed on public defenders in Lea County raise problems of constitutional proportions. Because of the essential part that lawyers play in the fair administration of justice, the right to counsel attaches as soon as criminal proceedings are initiated and applies at any subsequence "critical stage" of the proceedings. The Sixth Amendment may be violated not only where counsel is entirely absent as such a critical stage, but also where counsel is appointed under circumstances that make it impossible for counsel to provide true effective assistance. Thus, excessive workloads may have the direct effect of depriving indigent criminal defendants of their rights under the U.S. Constitution. New Mexico is by no means the only state facing such a crisis in its treatment of indigent criminal defendants. New Mexico is not the only state facing such a crisis and other states have taken up claims similar to those raised by Petitioner here. Lack of funding for public defense and overwhelming caseloads have converged to create a constitutional crisis in which the citizens of New Mexico often receive the right to counsel in name only. This Court has the ability to impose administrative remedies that may help to address the problems outlined in the petition.
This is a sponsored ad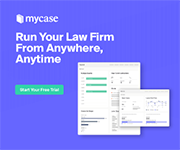 MyCase
Manage Your Law Firm All in One Place
Author(s)
Gia L. Cincone, Kilpatrick Townsend & Stockton LLP, San Francisco, CA; Norman R. Mueller, Haddon, Morgan and Foreman, P.C., Denver, CO; Theresa M. Duncan, Law Office of Theresa M. Duncan, Albuquerque, NM.