Brief filed: 11/21/2013
Documents
Navarette v. California
United States Supreme Court; Case No. 12-949
Prior Decision
Decision below People v. Navarette, No. A132353, 2012 BL 268067 (Cal. App. 1st Dist. Oct. 12, 2012).
Argument(s)
The Fourth Amendment requires that police corroborate an anonymous tip that someone is driving irregularly before they stop the car. Uncorroborated anonymous tips lack the indicia of reliability necessary to establish reasonable suspicion. Because of the nature of road travel, uncorroborated, anonymous tips are especially unreliable. Anonymous tips cannot corroborate themselves. 911 technology cannot boost an anonymous tip's reliability. This Court should not adopt an irregular driving exception to the Fourth Amendment. Empirical evidence and practical concerns militate strongly against such an exception. An irregular driving exception would increase the risk of police abuse.
This is a sponsored ad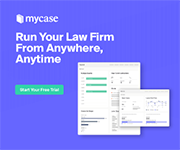 MyCase
Manage Your Law Firm All in One Place
Author(s)
Daniel R. Ortiz, University of Virginia School of Law Supreme Court Litigation Clinic, Charlottesville, VA; Jeffrey L. Fisher, Stanford, CA; John P. Elwood, Vinson & Elkins LLP, Washington, DC; Sarah S. Gannett, Daniel Kaplan, David Lewis, Barbara Mandel, National Association of Federal Defenders, Philadelphia, PA.