Brief filed: 04/20/2017
Documents
Myers v. Schneiderman
New York Court of Appeals; Case No. APL-2016-00129
Prior Decision
Case below 140 A.D.3d 51 (1st Dep't. 2016).
Argument(s)
The lower courts erred by considering only the dictionary definition of the word 'suicide' and ignoring other important rules of statutory construction. The Appellate Division failed to consider whether its interpretation of the statute was consistent with legislative intent. The appellate division failed to construe the statute in accordance with the rule of lenity. In the alternative, the Appellate Division's interpretation should be rejected because the assisted suicide statute, as applied to physician appellants, would be unconstitutionally vague.
This is a sponsored ad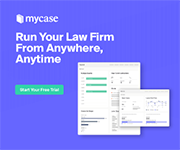 MyCase
Manage Your Law Firm All in One Place
Author(s)
Steven C. Schwartz and Jungmin Cho, Chaffetz Lindsey LLP, New York, NY; Joshua L. Dratel, Law offices of Joshua L. Dratel, P.C., New York, NY.