Brief filed: 04/10/2013
Documents
Metrish v. Lancaster
United States Supreme Court; Case No. 12-547
Prior Decision
Decision below 683 F. 3d 740 (6th Cir. 2012).
Question Presented
(i) Whether the Michigan Supreme Court's recognition that a state statute abolished the long-maligned diminished-capacity defense was an "unexpected and indefensible" change in a common-law doctrine of criminal law under this Court's retroactivity jurisprudence. See Rogers v. Tennessee, 532 U.S. 451 (2001), and (ii) Whether the Michigan Court of Appeals' retroactive application of the Michigan Supreme Court's decision was "so lacking in justification that there was an error well understood and comprehended in existing law beyond any possibility for fairminded disagreement" so as to justify habeas relief. Harrington v. Richter, 131 S. Ct. 770, 786-87 (2011).
Argument(s)
Prosecutors and defendants must be able to rely on the present state of substantive law in their decision-making processes.
This is a sponsored ad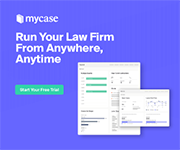 MyCase
Manage Your Law Firm All in One Place
Author(s)
Jeffrey T. Green, Christopher A. Bates, of Sidley Austin LLP, Washington, DC; Sarah O'Rourke Schrup, Northwestern University Supreme Court Practicum, Chicago, IL; and David Porter, Sacramento, CA.