Brief filed: 12/22/2016
Documents
McFadden v. United States
United States Supreme Court; Case No. 16-679
Prior Decision
Case below 823 F.3d 217 (4th Cir. May 19, 2016).
Argument(s)
The Court should grant certiorari to confirm that instructional error as to a contested element is never harmless. The Constitution prohibits judges from directing a verdict on a contested element of a criminal offense. The circuits are split over whether overwhelming evidence can render harmless the omission of a contested element, and the issue is a recurring one. This case presents an ideal vehicle to resolve the lower court confusion over the harmless error test applicable to instructional errors.
This is a sponsored ad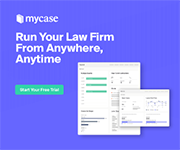 MyCase
Manage Your Law Firm All in One Place
Author(s)
Howard Srebnick and Joshua Shore, Black, Srebnick, Kornspan & Stumpf, P.A., Miami, FL; Terrance G. Reed, Lankford & Reed, PLLC, Alexandria, VA; Barbara E. Bergman, James E. Rogers College of Law, University of Arizona, Tucson, AZ.