Brief filed: 03/09/2015
Documents
McFadden v. United States
United States Supreme Court; Case No. 14-378
Prior Decision
Decision below 753 F.3d 432 (4th Cir. 2014).
Argument(s)
No consensus exists among courts as to how to guard against jury caprice. The circuits apply several tests that markedly differ as to the elements used to determine whether a suspect substance is "structurally similar" to a controlled substance. This confusion arises from the lack of scientific consensus and the language of the Analogue Act. The admissibility and reliability of the most common methods of demonstrating substantial similarity have been criticized by courts and commentators, implicating the accuracy of analogue adjudications. Leading evidence scholars challenge the admissibility of visual inspection evidence under the Daubert standard. In addition to the threshold questions about visual inspection for similarity being scientifically sound at all, evidence scholars also have questioned the reliability of the visual inspection method, further implicating its admissibility under Daubert. As an alternative to solely relying on visual inspection to establish substantial similarity, some courts use the structure and effects test. However, this test fails to adequately resolve reliability concerns presented by visual inspection alone and offers only another ground for disagreement among courts and scientists.
This is a sponsored ad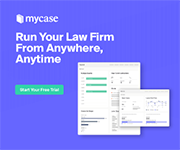 MyCase
Manage Your Law Firm All in One Place
Author(s)
Jeffrey T. Green, Noah T. Katzen, Sidley Austin LLP, Washington, DC; Jonathan Hacker, Washington, DC; Sarah O'Rourke Schrup, Northwestern University Supreme Court Practicum, Chicago, IL.