Brief filed: 10/13/2017
Documents
Martoma v. United States
2nd Circuit Court of Appeals; Case No. 14-3599
Prior Decision
Panel decision 869 F.3d 58 (2nd. Cir. Aug. 23, 2017).
Argument(s)
The panel improperly overruled binding circuit precedent. The panel's ruling is inconsistent with Dirks and Salman, and undercuts the vitality of the "personal benefit" requirement. Constitutional principles counsel against the panel's expansive extension of insider trading law.
This is a sponsored ad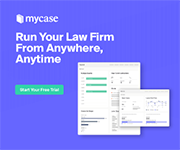 MyCase
Manage Your Law Firm All in One Place
Author(s)
Ira M. Feinberg and Courtney Colligan, Hogan Lovells US LLP, New York, NY; Richard D. Willstatter, NACDL, White Plains, NY.