Brief filed: 03/27/2017
Documents
Magluta v. United States
United States Supreme Court; Case No. 16-964
Prior Decision
Decision below 660 Fed.Appx. 803 (11th Cir. Aug. 30, 2016).
Argument(s)
The Sixth Amendment right to counsel demands a strict construction of section 1956(a)(1)(B)(i)'s heightened intent requirement. The reasoning of Caplin & Drysdale and Monsanto is flawed. In those cases, the Court construed the Sixth Amendment as offering no constitutional protection to the payment of counsel of choice with the proceeds of alleged, but not yet proven, criminal conduct. This case represents an ideal vehicle to determine whether the validity of the decisions should be reconsidered, as Justice Kagan, in Luis v. United States, 136 S. Ct.1083, 112 (2016) (Kagan, J., dissenting), suggested might now be appropriate.
This is a sponsored ad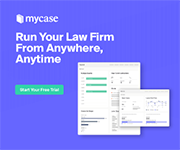 MyCase
Manage Your Law Firm All in One Place
Author(s)
Benjamin S. Waxman, Benjamin S. Waxman LLC, Miami, FL; Jeffrey T. Green, Washington, DC.