Brief filed: 02/22/2016
Documents
Luong v. Alabama
United States Supreme Court; Case No. 15-992
Prior Decision
Decision below 2015 WL 1780094 (Ala.Crim.App. April 17, 2015), rehearing denied 2015 WL 4162926 (Ala.Crim.App. July 10, 2015).
Argument(s)
The Court should grant the writ to protect the Sixth Amendment right to an unbiased jury. The critical question is whether a trial court must, at a minimum, ask potential jurors who admit exposure to highly prejudiced pretrial publicity if they have formed opinions about guilt and allow further questioning to uncover bias. The Alabama Supreme Court said no, holding that courts may rely on those jurors' collective, untested assurance that they can be fair. That ruling conflicts with decisions of this Court and must be corrected.
This is a sponsored ad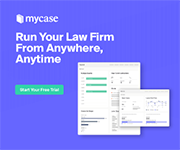 MyCase
Manage Your Law Firm All in One Place
Author(s)
David C. Weiss, Center for Death Penalty Litigation, Durham, NC; Jeffrey T. Green, NACDL, Washington, DC.