Brief filed: 09/10/2015
Documents
Kuren v. Luzerne Cnty.
Supreme Court of Pennsylvania;
Prior Decision
Decision below Flora v. Luzerne Cnty., 103 A.3d 125 (Oct. 14, 2014).
Argument(s)
Appellants have stated a claim for constructive denial of counsel because the allegations of the amendment complaint demonstrate that there are systemic deficiencies in the Luzerne County office of the Public Defender that create an imminent and unacceptable risk that appellants' right to counsel will be violated in ways that cannot be cured by post-conviction review. The amended complaint describes systemic violations of Kuren's and Allabaugh's right to counsel under the United States and Pennsylvania Constitutions. Violations of the right to effective assistance of counsel at critical stages of the adversarial process prior to trial cannot be remedied by post-conviction review, making prospective injunctive relief appropriate. The problems confronting indigent defense services are systemic and extend throughout the commonwealth and the nation.
This is a sponsored ad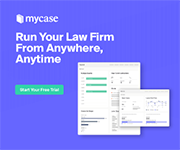 MyCase
Manage Your Law Firm All in One Place
Author(s)
Paul H. Titus and Arleigh P. Helfer III, Schnader Harrison Segal & Lewis LLP, Philadelphia, PA; Peter Goldberger, Ardmore, PA.