Brief filed: 03/07/2012
Documents
King v. United States
United States Supreme Court; Case No. 11-959
Prior Decision
Decision below 660 F.3d 1071 (9th Cir. 2011).
Question Presented
Should an individual face federal criminal liability under 18 U.S.C. §1001 for a false statement made to a person unconnected to the federal government at a time when no federal investigation exists merely because the statement concerns an issue over which the federal government may exercise discretionary regulatory authority?
Argument(s)
18 U.S.C. § 1001 criminalizes the knowing and willful making of materially false statements in any matter within the jurisdiction of the executive, legislative, or judicial branch of the Government of the United States. Judicial expansions of §1001 have invited prosecutors to stretch the statute beyond its proper reach and an improperly broad definition of a "matter within the jurisdiction" clause presents significant risks of overcriminalization and misuse, resulting in wrongful convictions.
This is a sponsored ad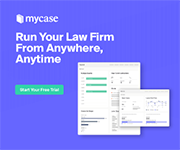 MyCase
Manage Your Law Firm All in One Place
Author(s)
Andrew T. Wise and Kevin G. Mosley, Miller & Chevalier Chtd., Washington, DC.