Brief filed: 05/22/2014
Documents
Kendrick v. Tennessee
Supreme Court of Tennessee; Case No. E2011-02367-SC-R11-PC
Prior Decision
Decision below 2013 WL 3306655 (Tenn.Crim.App. June 27, 2013).
Argument(s)
The United States Supreme Court's recent analysis in Hinton v. Alabama of defense counsel's responsibilities to investigate and obtain expert assistance directly applies to this case. In Baxter v. Rose this court outlines a reasonableness standard for ineffective counsel comparing counsel's actions to a range of competence demanded of attorneys in a criminal case. Hinton v. Alabama applies a reasonableness standard which requires trial counsel to research scientific and technical evidence essential to the defense of the case in order to be within the range of competence demanded of criminal defense attorneys. Investigation of the prosecution's proposed scientific or technical evidence on critical facts essential to the defense is a necessary part of rendering constitutionally adequate counsel. Counsel's investigation of forensic sciences and techniques related to a fact essential to a defense is critical because of the powerful impact expert testimony has at trial. The National Research Council of the National Academy of Science's report on the forensic science community highlights the shortcomings of the field as well as the powerful impact that faulty forensic science can have on those accused of a crime. Extensive research has shown a positive correlation between faulty forensic science testimony and the wrongful conviction of those accused of a crime.
This is a sponsored ad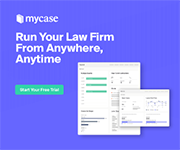 MyCase
Manage Your Law Firm All in One Place
Author(s)
Stephen Ross Johnson and W. Thomas Dillard, Ritchie, Dillard, Davies & Johnson, P.C., Knoxville, TN.