Brief filed: 11/14/2012
Documents
Kaley v. United States
United States Supreme Court; Case No. 12-464
Prior Decision
Decision below 677 F.3d 1316 (11th Cir. 2011).
Question Presented
Whether the Supreme Court should take the appeal and clarify that" a grand jury's probable cause determination does not relieve the government of any of its usual burden, when it seeks to restrain or seize property, of showing at a prompt, adversarial hearing that it has good cause to do so." (Br. at 2.).
Argument(s)
"Whether effected via criminal-forfeiture provisions, or through parallel civil-forfeiture proceedings, restraining defendants assets during a prosecution implicates a structural right and risks inflicting unknowable injustices….The circuits holding that a grand jury's ex parte probable cause determination is unassailable have unduly compromised the structural right to counsel." (Br. at 2 & 5.)
This is a sponsored ad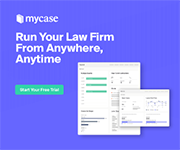 MyCase
Manage Your Law Firm All in One Place
Author(s)
University of Miami School of Law Professor Ricardo J. Bascuas, Miami, FL.