Brief filed: 06/05/2012
Documents
Johnson v. Williams
United States Supreme Court; Case No. 11-465
Prior Decision
Decision below Williams v. Cavazos, 646 F.3d 626 (9th Cir. 2011).
Argument(s)
AEDPA does not restrict habeas review of a properly presented federal claim that the state courts overlooked and ignored. If a state court issued an opinion that failed to address a properly presented federal claim, a habeas court should not presume that the claim was nonetheless adjudicated. Contrary to the warden's alternative argument, the adjudication of a state-law claim does not adjudicate a factually related, but omitted, federal-law claim.
This is a sponsored ad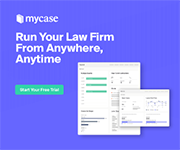 MyCase
Manage Your Law Firm All in One Place
Author(s)
C. Kevin Marshall, Yaakov M. Roth, and Jennifer M. Bradley, Jones Day, Washington, DC; David M. Porter, Sacramento, CA.