Brief filed: 02/25/2015
Documents
Johnson v. United States
United States Supreme Court; Case No. 13-7120
Prior Decision
Decision below 526 Fed. Appx. 708 (8th Cir. 2013).
Argument(s)
Despite this Court's repeated efforts to divine a workable standard from the vague wording of ACCA's residual clause, numerous circuit splits persist or have even deepened. The residual clause is unconstitutionally vague as to all possible predicates. ACCA's imposition of a substantial, mandatory minimum sentence warrants heightened scrutiny.
This is a sponsored ad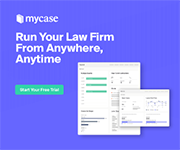 MyCase
Manage Your Law Firm All in One Place
Author(s)
David Debold, Molly Claflin, Rachel Mondl, and Laura Mumm, Gibson, Dunn & Crutcher LLP, Washington, DC; Ashley E. Johnson & Bradley G. Hubbard, Gibson, Dunn & Crutcher, Dallas, TX; David M. Porter, Sacramento, CA.