Brief filed: 01/08/2014
Documents
Illinois v. Pacheco
Supreme Court of Illinois; Case No. 116402
Prior Decision
Case below 991 N.E.2d 896 (Ill.App. 4 Dist. 2013), Case No. 4-11-0409.
Argument(s)
U.S. Supreme Court jurisprudence demonstrates that the automatic prosecution and mandatory sentencing of certain youth charged with murder as adults is unconstitutional. Under U.S. Supreme Court case law, Illinois's transfer and mandatory sentencing statutes are unconstitutional because they do not allow for individualized sentencing of minors transferred to adult court and convicted of murder. Youth are fundamentally different from adults in constitutionally relevant ways. The Illinois automatic transfer and mandatory sentencing statutes are unconstitutional because they do not permit a sentencing court to consider the individual maturity and degree of culpability of each youth convicted of murder. The U.S. Supreme Court's "kids are different" jurisprudence is not limited to a particular type of crime, sentence or constitutional provision. Illinois' statutory scheme is unconstitutional because it subjects youth who were not principally responsible – such as those charged with felony murder or those charged under an accountability theory – to automatic transfer to adult court and mandatory sentencing without a court's consideration of the constitutionally relevant attributes of adolescence. Illinois's statutory scheme departs from national norms. Illinois is an outlier because its statutes require certain youth to be tried in adult court based on age and charge alone, without the opportunity for a court to make an individualized determination as to whether juvenile court jurisdiction would be more appropriate based on the youth's unique degree of culpability and capacity for change and rehabilitation. Public policy and public opinion overwhelmingly opposes the automatic transfer to adult court and mandatory imposition of adult sentences without judicial review of the individual youth's degree of culpability and amenability to rehabilitation.
This is a sponsored ad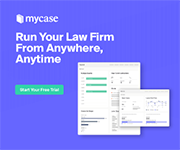 MyCase
Manage Your Law Firm All in One Place
Author(s)
Lourdes M Rosado, Riya S. Shah, and Marsha L. Levick, Juvenile Law Center, Philadelphia, PA; Bruce A. Boyer, Loyola Civitas Childlaw Clinic, Chicago, IL.