Brief filed: 01/11/2013
Documents
Hummel v. United States
M.D. Fla.; Case No. 8:12-MJ-1457 TGW
Argument(s)
As applied to the substances at issue in this case – UR-144 and XLR-11 – 21 U.S.C. §813 and its accompanying definitional statute 21 U.S.C. §802(32)(A)(i) are unconstitutionally vague, and void for that reason.
This is a sponsored ad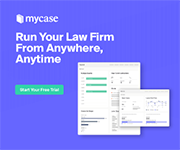 MyCase
Manage Your Law Firm All in One Place
Author(s)
David Oscar Markus, Markus & Markus PLLC in Miami, FL; John D. Cline, Law Office of John D. Cline in San Francisco, CA.