Brief filed: 06/27/2011
Documents
Florence v. Board of Chosen Freeholders of the County of Burlington et al.
United States Supreme Court; Case No. 10-945
Prior Decision
Decision below 621 F.3d 296 (3rd Cir. 2010).
Argument(s)
An across-the-board policy of strip-searching all persons arrested and detained, without regard to the basis of arrest or individualized suspicion, violates the Fourth Amendment. Arrests can and do result from a wide range of minor offenses and non-criminal violations, and they often occur under circumstances for which there is no reasonable basis for suspecting the arrestee may be attempting to smuggle contraband into a detention facility. To the extent that either the type of the offense or circumstances of arrest do raise such a concern, the Fourth Amendment permits necessary searches. However, absent such a basis for suspicion, the serious personal invasion of a strip search cannot be justified under the Fourth Amendment.
This is a sponsored ad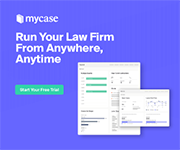 MyCase
Manage Your Law Firm All in One Place
Author(s)
Meir Feder and Leslie B. Dubeck, Jones Day, New York, NY, and David Porter, Sacramento, CA.