Brief filed: 11/18/2013
Documents
First Unitarian Church of Los Angeles, et al. v. National Security Agency, et al.
N.D. Cal.; Case No. 3:13-cv-03287-JSW
Argument(s)
Wholesale collection of telephony records by the government deprives clients of their right to counsel by vitiating the confidentiality of attorney-client communications and attorney files. The strong protections afforded the confidentiality of legal work include the attorney-client privilege, work product doctrine and the duty of confidentiality. Bulk seizure violates confidentiality rules and impairs the right to a defense. The government's current practices eviscerate FISA's relevance and minimization requirements.
This is a sponsored ad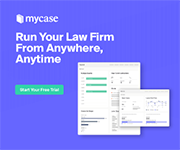 MyCase
Manage Your Law Firm All in One Place
Author(s)
Ragesh K. Tangri and Michael H. Page, Durie Tangri, San Francisco, CA; David Porter, Sacramento, CA (Of Counsel).