Brief filed: 07/29/2013
Documents
Falcon v. Florida
Florida; Case No. SC13-865
Argument(s)
Miller reaffirms the U.S. Supreme Court's recognition that children are fundamentally different from adults and categorically less deserving of the harshest forms of punishments. Miller applies retroactively.
This is a sponsored ad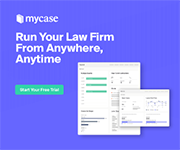 MyCase
Manage Your Law Firm All in One Place
Author(s)
Marsha L. Levick, Juvenile Law Center, Philadelphia, PA; George E. Schulz, Jr. Holland & Knight, Jacksonville, FL.