Brief filed: 03/26/2010
Documents
Duncan v. State of Michigan
Michigan Supreme Court;
Argument(s)
The right to effective assistance of counsel under the Sixth Amendment, and the Michigan State constitutional analogue is broader than the right to assistance at trial and requires more than the mere appointment of counsel. The Strickland post-conviction remedial standard is the wrong standard in a class action seeking prospective relief to halt and prevent system-wide deficiencies in how Michigan meets its constitutional obligation to provide indigent defendants effective assistance of counsel. The right to effective assistance of counsel is cognizable prospectively. The failure to provide adequate indigent defense services disproportionately burdens communities of color.
This is a sponsored ad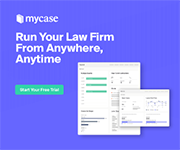 MyCase
Manage Your Law Firm All in One Place
Author(s)
David F. DuMouchel, Laurie J. Michelson, Mary M. Mullen, BUTZEL LONG, A professional corporation, Detroit, MI.